Training your Monster to play MIDI files with High Quality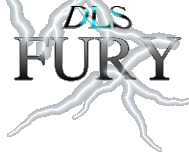 Change log:
Update 7
(26-Aug-99)
Good news: AC 4.0(b1) now free of the bug that don't allow me to edit DLS in it.

And even more good news: the fury.dls 1.4 will work on Vortex 1 right from the beginning!

Added 1 link.
Update 6
(06-Aug-99)
Fury.DLS r3 is completely uploaded. You can mirror (&repack) this file if you want.
Update 5
(29-Jul-99)
Fury.DLS r3 is now ready.

If you live in Moscow, you can buy a CD with it now.

Removed unnecessary midi files & tools
Added link to Gunter Nagler's page
Update 4
(06-Jul-99)
Temporarily removed Fury.DLS and midi files — preparing for 3rd revision…
Update 3
(25-Jun-99)
Notes on hardware EQ of MX300
Update 2
(07-May-99)
Fury.DLS r2, tools, midi files changed
Update 1
(April-99)
Fury.DLS is born
About this page
Here i publish the information on Monster Sound MX300 and it's wavetable MIDI banks (DLS) which i know. This information can be incorrect or misleading, so treat this as one of the sources within the others, and have your own way (pretty disclaimer, eh?)
Note: SB AWExx series and SB Live! does not support DLS as far as i know. With SB Live! you use SF2 banks, which is superior to DLS Level 1 format. So there is no need to read other parts of this page.
Programs that support DLS
These programs claim DLS support (there's more, but i can't get any of 'em => not included here):
[You can get the full list @ midi association web site. They're commercial site.]
Program
Description
Remarks
Audio Compositor 4.0 (beta1)
Good bank editor, i think it's the best
Latest version features corrected DLS output.
Awave v5.3
Usable enough, though "design ideology" badder than AC's (single instrument-name pool, which leads to "Orchestra" drums from gm.dls renamed to "prchestra" because there's same name for the melodic instrument).

Overall, usable enough
not 100% correct, but usable
Microsoft DirectMusic Producer
If you really want this, try to get it from Vortex of Sound or Microsoft (on DirectX 6.1 SDK CD)
Tested version in DX6.1 SDK

Written in Visual Basic with M$' Overbloated Cell eXec (ocx) technology.

Not at all correct, buggy & free DLS editor
Conclusion:
As of now, i prefer AC (v4+). If you don't like it, try Awave.
Hardware that support DLS
These sound cards claims DLS compatibility:
Chipset/soundcard
Tech. specs (DLS support)
DLS banks support (real)
Trident 4DImage
YES
?
S3 Sonic Vibes
YES
?
Yamaha-based PCI cards
YES
?
Vortex 1
Vortex 2
YES
YES
ESS (ISA series)
NO
It can be done by replacing the default dls file for the ESS software-wavetable (search their website for it)
Please report if you know more detailed information/corrections…
If you want to convert SF2 (or other format) to DLS
Here's what you should be aware of when writing to DLS format:
1. Use latest converter software version (this is important because of DLS bugfixes);
2. Auto conversion never gives you the same bank;
3. Save the source bank somewhere in its original format — maybe later you will find better converter (hi, Aureal);
4. You have to edit your bank after you saved it in DLS form, prefer saving to "DLS Level 2" for intermediate stages, and save a copy to "DLS Level 1" when you are satisfied. Otherwise you will lose some instrument settings which leads to instrument corruption while playing. (AWave 5.2+ and Audio Compositor 3.4+ are capable of writing DLS L2);
5. You should test your bank on as many MIDI files as you can get — and compare how they sound on (preferably) a hardware board like DB50XG or its software equivalent, S-YXG100+ (with CD quality or better).
Notes
Notes specific for Vortex2 users:
It is recommended to turn off Vortex 2's graphic equalizer and MIDI effects. Why? Distorts sound.
Banks and files for download
Files available here (all sizes are specified for packed files):
Fury01.zip
Fury02.zip
Fury03.zip
Fury04.zip
Fury05.zip
Fury06.zip
Fury07.zip
Fury08.zip
Fury09.zip
Fury0A.zip
Fury0B.zip
Fury0C.zip
(16.5Mb total)
This is my Fury.DLS, revison 1.3 (25Mb)

Important notice: the drums has NOT been improved, it will take more work…

It is compatible with:
Monster Sound MX300 using Aureal's reference drivers 2035 under '98SE

and NOT compatible with:
Vortex1/wNT/w9x (use Audio Compositor or something else to convert it to a usable form)

(don't know if it works on anything else)

Instructions for unpacking the DLS:
1. Download all utils
2. Unzip all utils
3. Run Fury.exe (self-extracting WinRAR archive) to unpack.
Fury.txt

This is .txt description from the archive

gm128.zip
(70Kb)

Collection of 128 MIDI utils for testing GM wavetable sets
This revision fixes all broken links in miditest.htm

Contact information and links
If you create DLS bank, let me know.
My e-mail is mr_stranger@mail.ru
Note: i will NOT answer on FIDO email. (If you're a dog, it's not my fault)
If you live in Moscow (Russia) and want to save the time and efforts to download the bank, you can buy this DLS set on CD. It will cost you $10. (You will get the latest revision. You can ask me to add something else to the CD.)
Some links:
There's now a mirror of this page at iXBT Hardware
Many SF2 banks can be found at HammerSound.
Some (not so good) DLS utils are at Shred's DLS Adventures
Some MIDI utilities are at Gunter Nagler's site
My favorite midi players is MegaMID v0.23+ and AkOff Music Player 1.00 (or AkOff's Music Composer — the player is the same w/o recording ability)
For other (not DLS/MX300) links, check my "portals" page (go here through main page)